QSL information
QSL manager is M0OXO Charles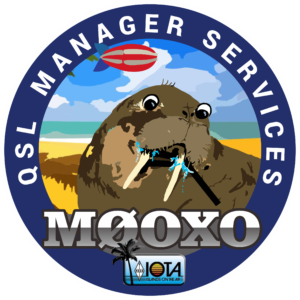 Request your QSL card via M0OXO OQRS only: https://www.m0oxo.com/oqrs/logsearch.php
Not in log: Use the busted call facility on the OQRS page.
Logsearch can also be found on Clublog: https://clublog.org/logsearch/9J2LA
You can also look at the QSO DIRECTOR to confirm that you are in the log.
We will publish more information in the coming weeks, and we are looking forward to work you in the pile-ups.
73 de Team 9J2LA
For direct request:
Charles Wilmott (MØOXO)
60 Church Hill,
Royston, Barnsley,
South Yorkshire, S71 4NG
England, UK
Include USD 3$ for return postage.