QSL information
QSL manager is M0OXO Charles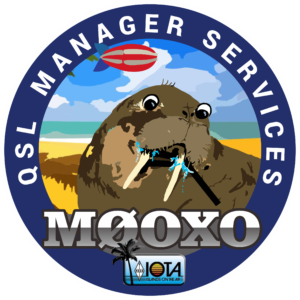 Request your QSL card via M0OXO OQRS only: https://www.m0oxo.com/oqrs/logsearch.php
Not in log: Use the busted call facility on the OQRS page.
Logsearch can also be found on Clublog: https://clublog.org/logsearch/9J2LA
You can also look at the Club Log Live Streams to confirm that you are in the log.
People who donate $10.00 or more BEFORE the Dxpedition will get a free QSL Card. There is no need to request the card, our Manager will send it Direct to you. However, if you have any Busted/Missing Call enquiries, please resolve these with the QSL Manager as he will confirm only QSO's that are correct in his log.
73 de Team 9J2LA
For direct request:
Charles Wilmott (MØOXO)
60 Church Hill,
Royston, Barnsley,
South Yorkshire, S71 4NG
England, UK
Include USD 3$ for return postage.