Rune Egil Øye – LA7THA – Team Leader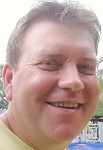 Rune has operated as S9LA, Z2LA, 5B/LA7THA and 7P8LB.
He received his license in 1991. He enjoys DXing and particular 160m. He do participate in some of the major contests. His preferable mode is CW, but he do some SSB and Digi as well. He enjoys the technical part of the hobby, experimenting with RX antennas. He has buildt two tube amps, and are currently building a RF-kit solid state amplifier. Rune will be active in cw, ssb and digimode.
Harald Garberg Gule – LB2HG  
Previous call LA6LHA. Harald has operated as LU/LA6LHA, JW6LHA and 7P8LB. His US call are AA4NX. Harald received his amateur radio license in 1990. He is on DXCC HR #1 Mixed. Harald is a dedicated DX'er.
Enjoying repairing/modifying/building linear amps.He works all modes, but phone and digi modes mostly. He is a Member of NRRL, ARRL, LADXG, CDXC. Harald will be active in ssb and digimode.
Christian Wolfbauer – OE5CWO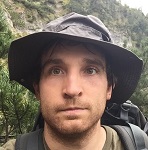 Christian has been active from TF, F6 and 7P8LB.
His intererests are: Antennas, DXing, contesting, ragchewing and more. Christian will be active in ssb and digimode.
Philipp Gröger – OE7PGI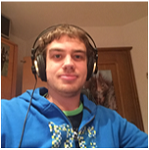 Phillipp's interests are SSB, FT8 and a little RTTY, Low Bands and 6m TEP. In November 2015 he was QRV from PJ4. In october 2017 he was QRV for 2 weeks from several location in West France. Then in March 2018 his dream come true to be QRV from Africa. For 11 days he was QRV from Benin as TY7C. In March 2019 he was QRV from Lesoto as 7P8LB. Phillipp will be active in ssb and digimode.
Arne Haugseth – LA7WCA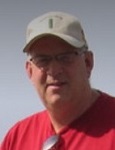 Arne was born in 1949, and licensed since 1982. He has been activ tree times from Svalbard as JW7WCA, Greenland as OX/LA7WCA, Faroe island as OY/LA7WCA, SaoTome & Principe as S9LA, Zimbabwe with the Z2LA team, Lesoto with the 7P8LB team. He has also worked in Tanzania in 1993 and used the callsign 5H3/LA7WCA, but this operation was never approved forthe DXCC. Arne will be active in ssb and digimode.
Piotr Ludwig – LA7RRA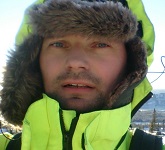 Piotr was licensed in 1995. Since then he has been a fan of the CW mode.
He is enjoyng CW QSOs, and experimenting with RX antennas. Piotr was a member of the 7P8LB team activating Lesoto in 2019.
Piotr works as a Land Surveying Engineer out in the fields, and in the office. Piotr will be active in cw, and perhaps a little ssb.
Svein Bergstøl – LA3BO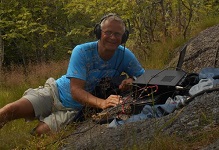 Svein is licensed since 1970. He is an active contester, mainly in CW. He enjoys SOTA activations. He has been active from Lesoto with the 7P8LB team.
Svein will be active in cw.
Svein Jarle Moe – LA9KKA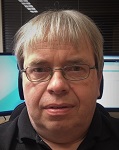 Svein Jarle is the "Owner of all technical difficulties" – small or large. He is solving most of them – or at least trying too.
He is a IT consultant by trade, first licensed as LC3EAT in the mid 1990s.
Svein Jarle has participated in the S9LA, 3G0YM/3G0YP and 7P8LB DXpeditions. His interests include VHF/UHF, DV, digimodes and Emcomm activities.
Svein Jarle will take care of computers, networking, radio interfacing and related matters, and operate FT8.
Thor Olsvold-Hansen – LA9VPA  

Thor has been licensed since 2007.
Operates ssb, digimode and cw. He was a part of the Z2LA team in Zimbabwe in 2018.
Morten Kvernmoen – LB8DC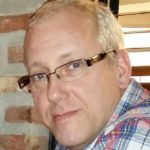 Morten grew up in Oslo, and moved when he was 10 years of age to a small village in the deep forests in the south-eastern part of Norway. He was first exposed to ham radio at the age of 15, and got his Novice license in 1986 (LB8DC), upgrading to Advanced in 1987 with the call LA9DFA. In December 2015, he took back the LB8DC callsign.
He's an avid contester and DXer. He's participated in numerous contests over the years with a variety of calls. Since 2006 he's held LA3C/LN3C (LI3C in 2014) and uses that primarily for contesting. His first DXpedition was to Svalbard in 1993 as JW9DFA. He's returned twice since (2006 and 2011) and has enjoyed the pileups, despite the challenge of working HF through aurora. He's operated as OJ0LA on Market Reef with the QLF DX Team and, in March 2016, as VK9CK on Cocos (Keeling) Island with the DipperDX Team. In November 2017 he was a part of the team, VK9MA activating Mellish Reef. Morten enjoys running large pileups in SSB and RTTY, but has a particular affection for CW pileups.
Morten Nordby – LA3MHA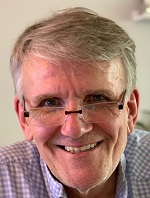 Morten has been licensed since 1989 as LA3MHA. He is also the holder of LC0C contestcall. He is DX hunter and has a special interests for 160m. This of course also requires an interest of RX antennas for low bands.
Morten also takes part in cw contest, especially in the major international contests. You will find him primarily in cw.